The decision to adopt BIM software in our practises occurred very naturally to our company.
We continuously strive to embrace modern technologies and techniques that enable us to keep developing innovative solutions that focus on minimising environmental impact.
We are proud to have a very talented BIM Drafting Manager, Giovanni Agostini, who is adopting this new software that can improve our workflow.
Recently, we have spoken about the many great reasons to why adopting BIM is crucial. In fact, the benefit extends further than just the initial phase of project management and design. Even after the project is finished, clients and personnel alike can still gain benefit of this revolutionary system.
It is known that the use of BIM can enhance all areas of a project, from improved communication and coordination, creating a smoother transition from all stakeholders, to delivering a higher quality result. Below we have highlighted some of the key advantages of BIM that will benefit both contractors and clients.
1. Greater efficiency
With BIM, contractors and stakeholders can start projects earlier and finish faster thanks to the improved workflow that can speed up the course of the project. When a project runs on a shorter life cycle, it automatically improves efficiency in all aspects. This system helps reduce errors, rework, and avoid miscommunication through inaccurate information.
2. All your information is stored in one place
Communication is key to any successful project. Working on a BIM project promotes the free flow of information from design to documentation, from consultants to contractors. They can access all the up-to-date information they need through cloud-based software.
BIM as a project management tool changes the way we coordinate our designs, with the latest 3D software aiding clash detection, coordination, and clash resolution.
This means BIM improves communication between Engineers, Architects, contractors, and other relevant stakeholders both verbally and visually. Having a model filled with live data creates a sole source of information. Everything is stored in one place.
3. Save time and cost
One of the many significant advantages of BIM is the reliable cost estimate that it can provide long before the project begins. Digital Engineering practices streamline the sharing of information between design software packages minimising work being duplicated multiple times. This is not only faster but also reducing the risk of errors.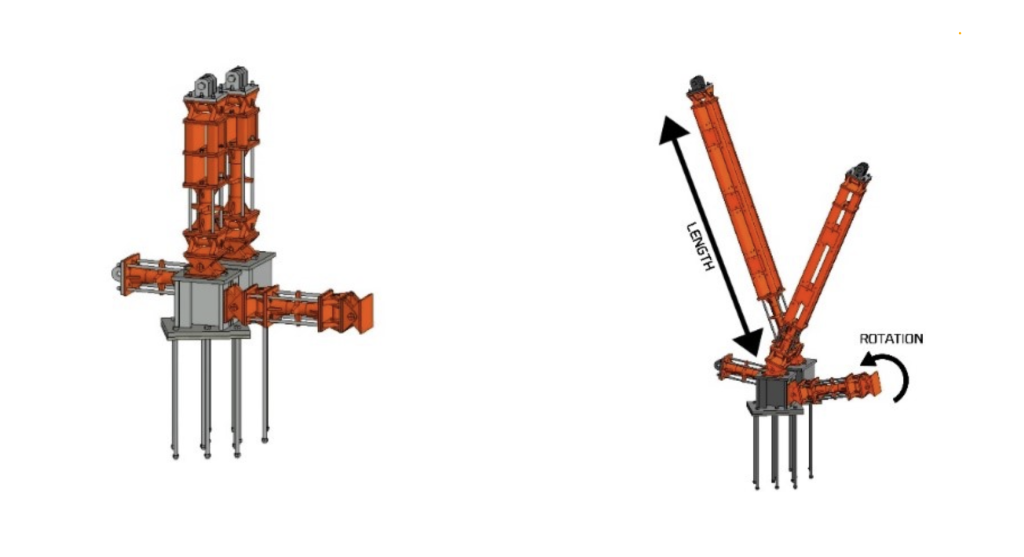 For example, parametric modelling is the most efficient process for proposing design options. Parametric modelling is a phrase referencing the creation of 3D models from a set of rules. It allows a model to be manipulated through rotating or extending a hydraulic boom arm with excel spread sheets.
The result is that this process helps designers achieve accurate results, avoiding unnecessary changes along the way.
4. Smooth operator
From Design to Construction, BIM enables simultaneous documentation and design to be carried out as well as easy modification of documentation to blend with the current data from site conditions. It allows accurate planning and communication where improved collaboration increases the chances of prompt and on-time project completion.
5. High-quality outcome
At the end of the day, the use of BIM promotes collaboration and focuses on enhancing the entire workflow of a project. The outcome of better planning with detailed insight leads to a higher quality outcome from all aspects.
Want to know how BIM can help your business? Contact Giovanni Agostini and let us know how we can help.