"It's truly a rewarding feeling when you're able to witness growth, even more so when you're a part of it." says Principal Engineer, Richard Lamb.
Richard has been an integral part of CaSE Civil and Structural Engineering for the last four years, contributing to significant growth in our global expansion. This includes leading the team in Brazil and playing major roles in projects such as the Union Bridge and Leo Frigo Memorial Bridge.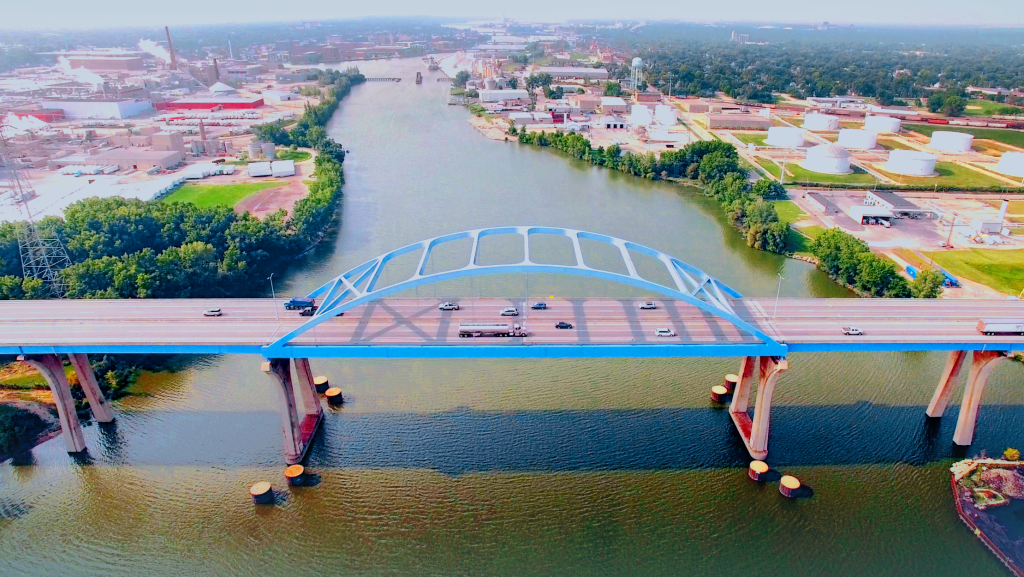 Hailing from the United Kingdom, Richard has spent his working life travelling across the world including the United States, Brazil, and Singapore. It has always been a passion of his to see the world, learn about their cultures, and help people expand their skills. Richard utilises his specialty in the design and construction of suspended and moving bridges to help clients all over the world.
With the expansion of CaSE to the United States through the newly opened office based in Houston, Texas, our company has confidently placed Richard as the key person to take lead on this new venture. By this appointment, CaSE seeks to build the capacity of our services in Houston to integrate our skilled personnel from across the globe.
We have no doubt that the future is in great hands through Richard's credibility and expertise.
What has been your most favourite project to date with CaSE?
I like the projects where we develop temporary works solutions and construction operations together with the clients. Especially when the end-users later report being really satisfied how well things go! We've done a few packages such as on the Erskine Bridge in Scotland, bearing replacement and footway panel replacement. Our client, Spencer Group from Hull, was very pleased with the clear instructions and time-saving solutions we achieved together. The clients were a great pleasure to work with.
What excites you the most about CaSE's expansion to the United States?
In my opinion, the United States has a vast array of bridges that needs some TLC. Although maybe not as glamorous as new build, the engineering involved in bridge maintenance and repair is just as challenging. It is focused on doing what is necessary to keep things working without unnecessary wastage of resources, time, money, materials and energy.
How can the clients in the United States benefit from CaSE?
CaSE can provide a soup-to-nuts service. Even if the clients and infrastructure do not require all that we can offer, we always bring our knowledge of areas beyond what we are contracted to do - helping us perform better in the larger context. What we do is always a team effort.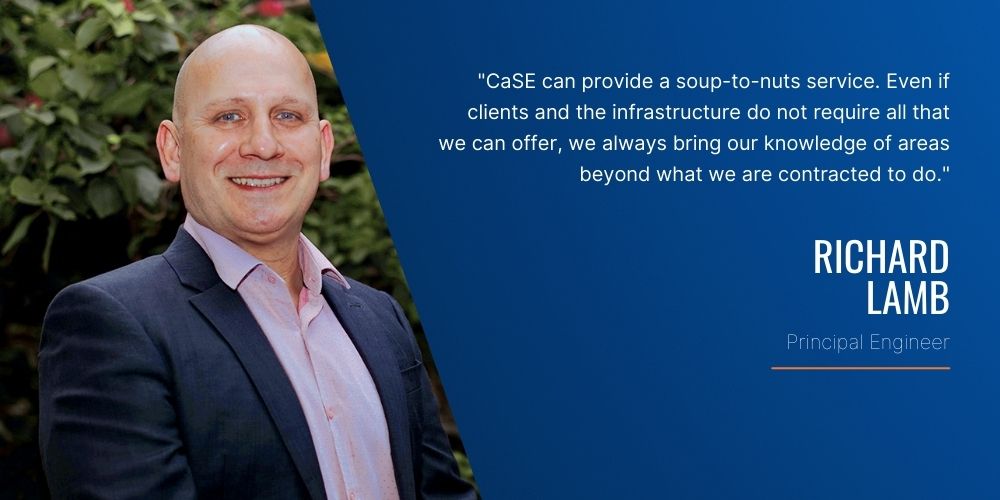 What's the best advice you've received?
Be honest, friendly, and work hard.
What has been your proudest moment on the job?
Cardinal sins aside, getting through without making a mistake is very satisfying. Discovering and correcting a mistake before it causes a problem is even more so. Learning all the time is key.
Explore our services and how we can help your projects by getting in touch with Richard Lamb at our US office:
2700 Post Oak Blvd, Galleria Office Tower I, Houston, TX 77056
+1 713 478 4038